The Hotel San Giuseppe was born from the historical recovery of a typical Apulian farmhouse of the sixteenth century transforming it into a prestigious residence with unique charm. In 2022 the Dimora changes its soul, with a sophisticated renovation of the entire building, furniture and new environments all under the banner of an idea of luxury stay.
The Hotel San Giuseppe welcomes guests as in a small village, enchanted by the charm of history and brought back to the present day with all the comforts, will surprise you in the details and in the care of the furnishings.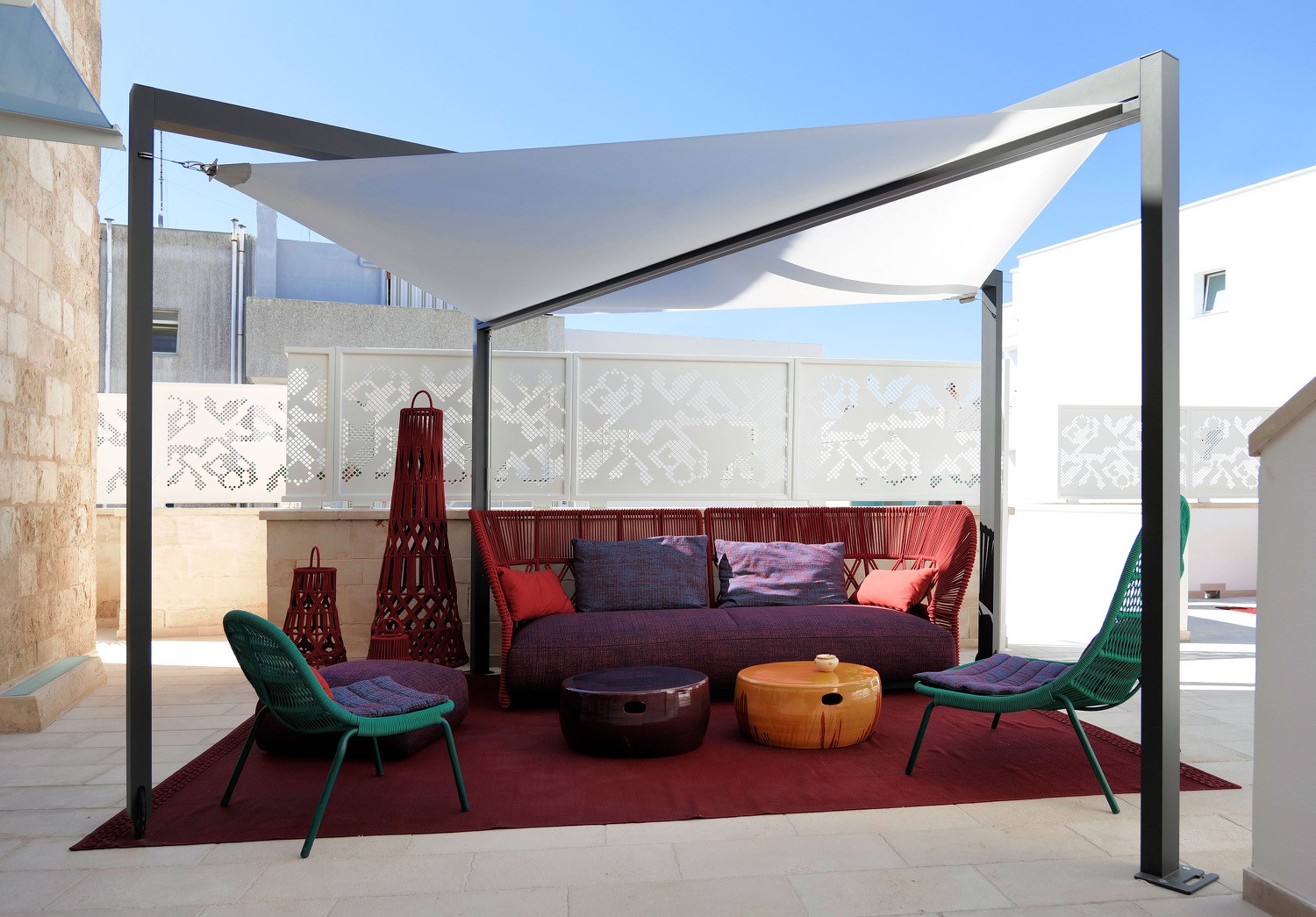 To make unique the panoramic terraces of this house in the center of the city of Otranto, have been chosen the elegant woven sofas of the Cliff Decò collection, in red, as well as the Tribal lamps that, in three different small versions, medium and big, create an atmosphere of oriental flavors.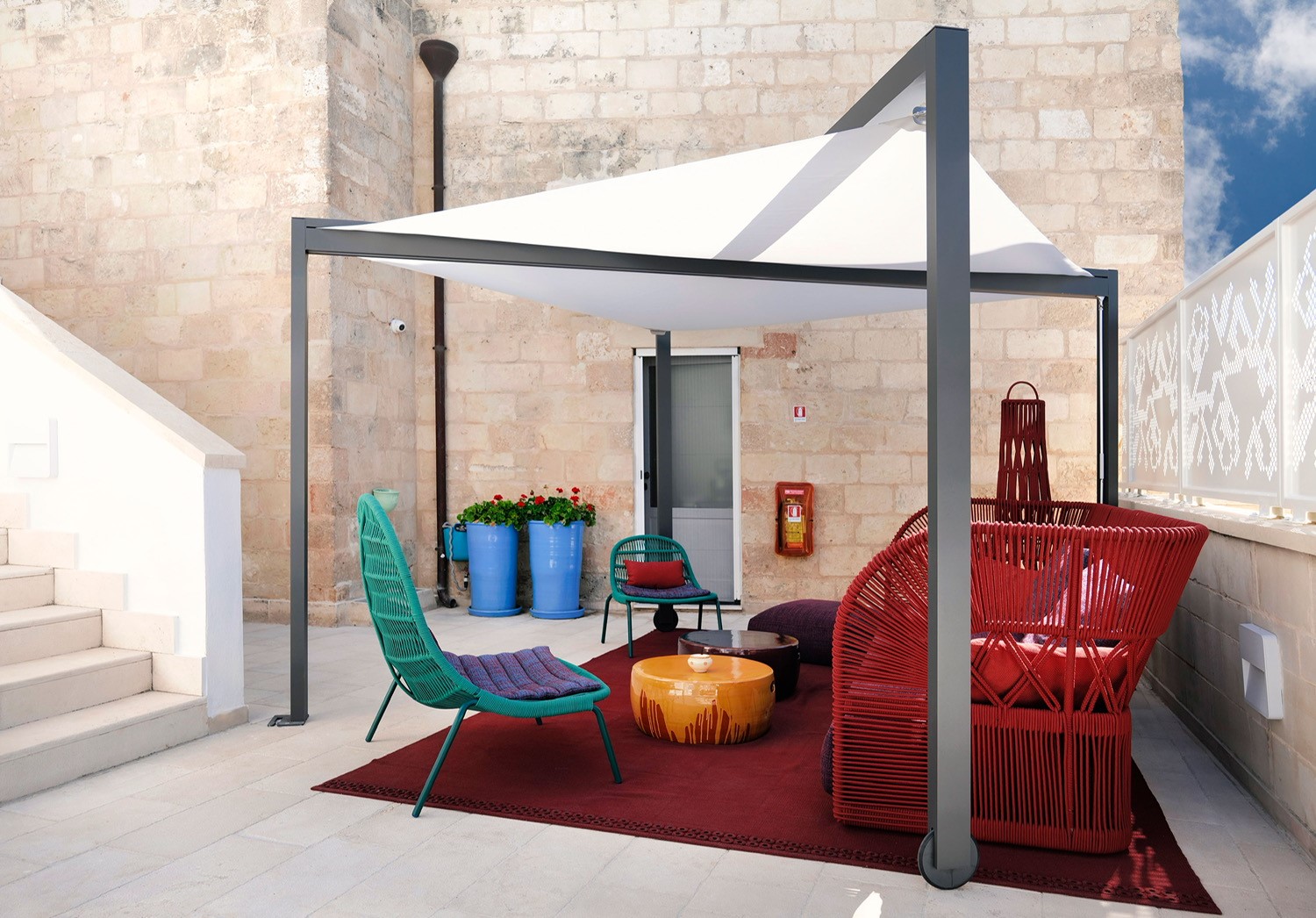 To please the senses in this oasis of relaxation, there is the striking teal green color of the lounge armchair of the Panama collection, shades that can not but evoke the brilliant shades of the coast of Salento.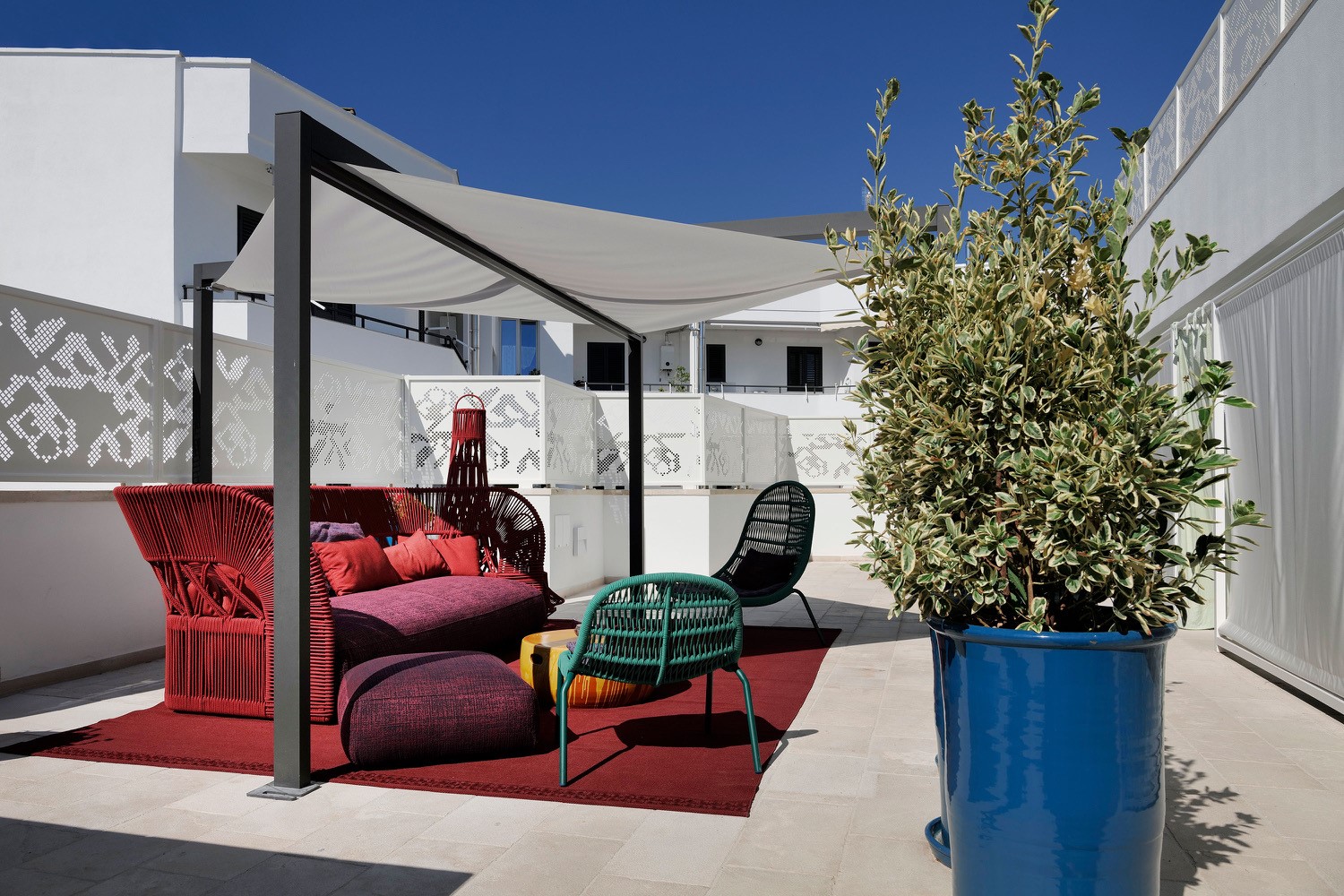 The elegant Quadro rugs form islands of color on the white stone, creating a contrast that satisfies the view and makes the environment more intimate and intimate. To frame and protect these corners of comfort, which well reflect the mood of the Dimora San Giuseppe Hotel, the solid sun sail mrx collection with modern and minimal lines that allow you to enjoy the beautiful view in total tranquility.