The intense and warm light of the Apulian land and the wide view on the surrounding nature, rough and luxuriant at the same time, are the visual and perceptual characteristics that distinguish the entire renovation of this ancient trulli complex. A conservative intervention that has been able to highlight the most fascinating features of the area, without ever sacrificing comfort and design. Talenti has participated to the project, giving a touch of sophisticated taste to the large outdoor areas and the swimming pool area.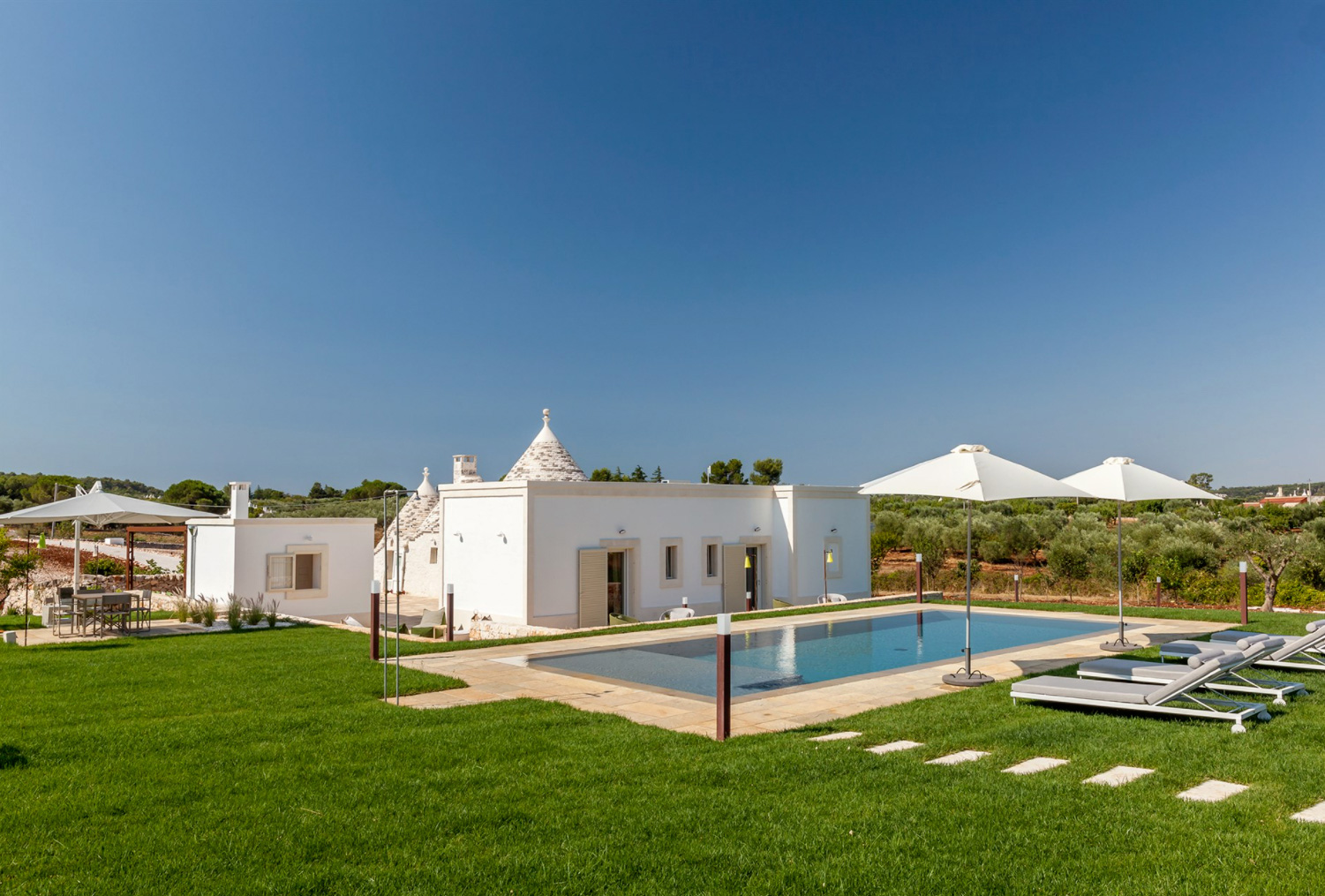 Used as a holiday home, Trullo Fichimori is an ambitious project by Studio Tecnico Metroquadro, located in Ostuni. From a complex of abandoned trulli, probably used as stables, the architects created a refined residence, warm and full of sophisticated details.
The trulli, the lamia used as sleeping zone and the kitchen on the terrace envelop a large courtyard, furnished for outdoor living at any time of the year. The relaxation area and the fabulous spa, consisting of a hydro-massage bath, Turkish bath and aromatherapy shower, are particularly charming, set in a respectfully restored rustic style.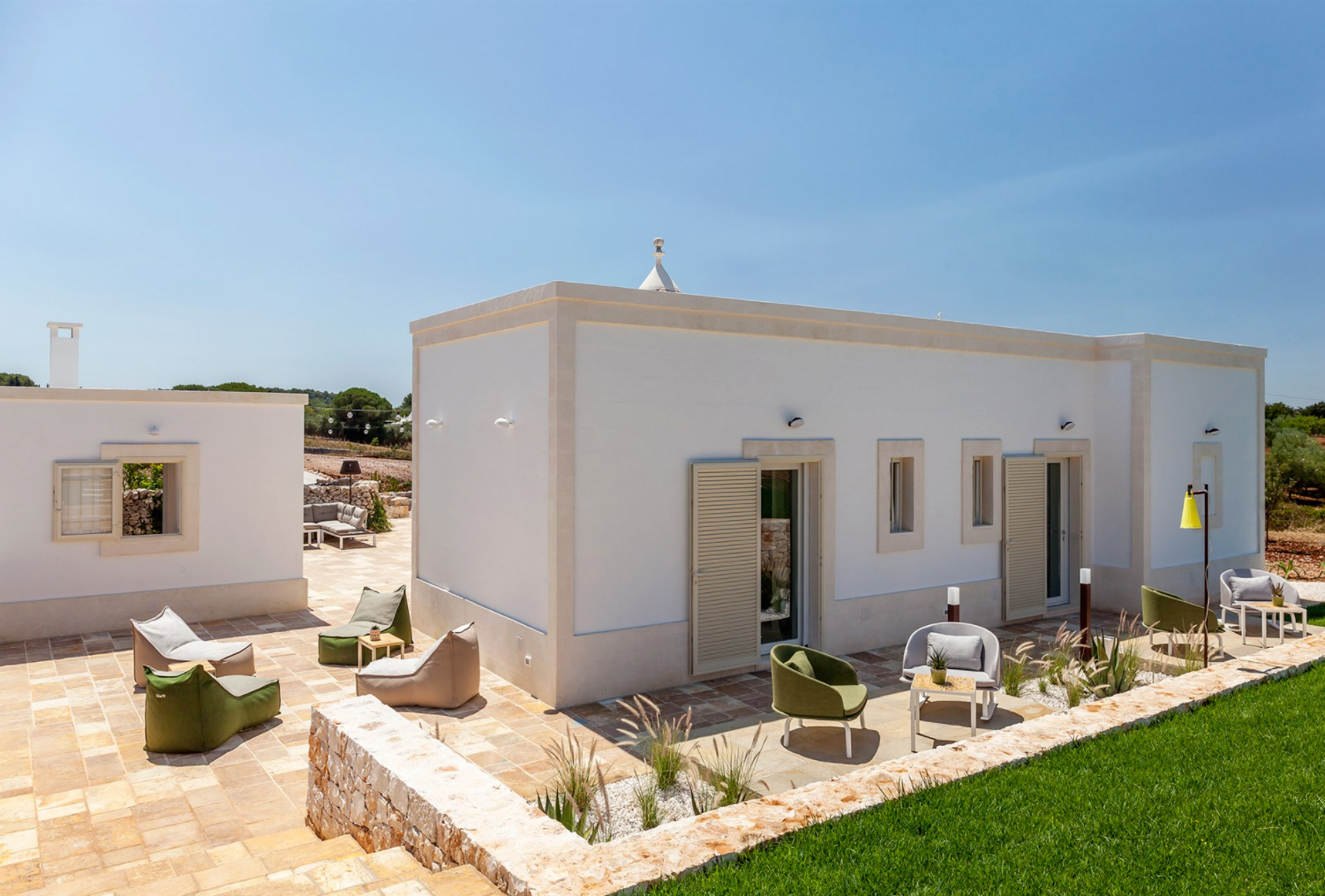 There are many Talenti products that have fitted perfectly into this project. Their refined and never invasive aesthetics, natural colors and skillful use of materials that ensure charm and performance, make them perfect for the various areas of the garden. The sun loungers, lounge chairs and Cleo Alu rockers designed by Marco Acerbis surround the swimming pool area; the original Kot sunbeds by Karim Rashid, the Sacco seat, the Chic director chairs and the parasols from the Athena line create pleasant corners for conviviality and relaxation, along the perimeter of the entire structure.