The lapping of the waves on the beach, a view that takes your breath away and relaxes your mind, delicious flavors that recall the authentic Italian cuisine, proposing it in a fusion guise. The Beefbar in Mykonos stands out for the tourist offer thanks to its originality, its essential refinement and its authentic and lively mood. The Talenti outdoor furnishings contribute to the creation of this unique atmosphere making guests feel at ease.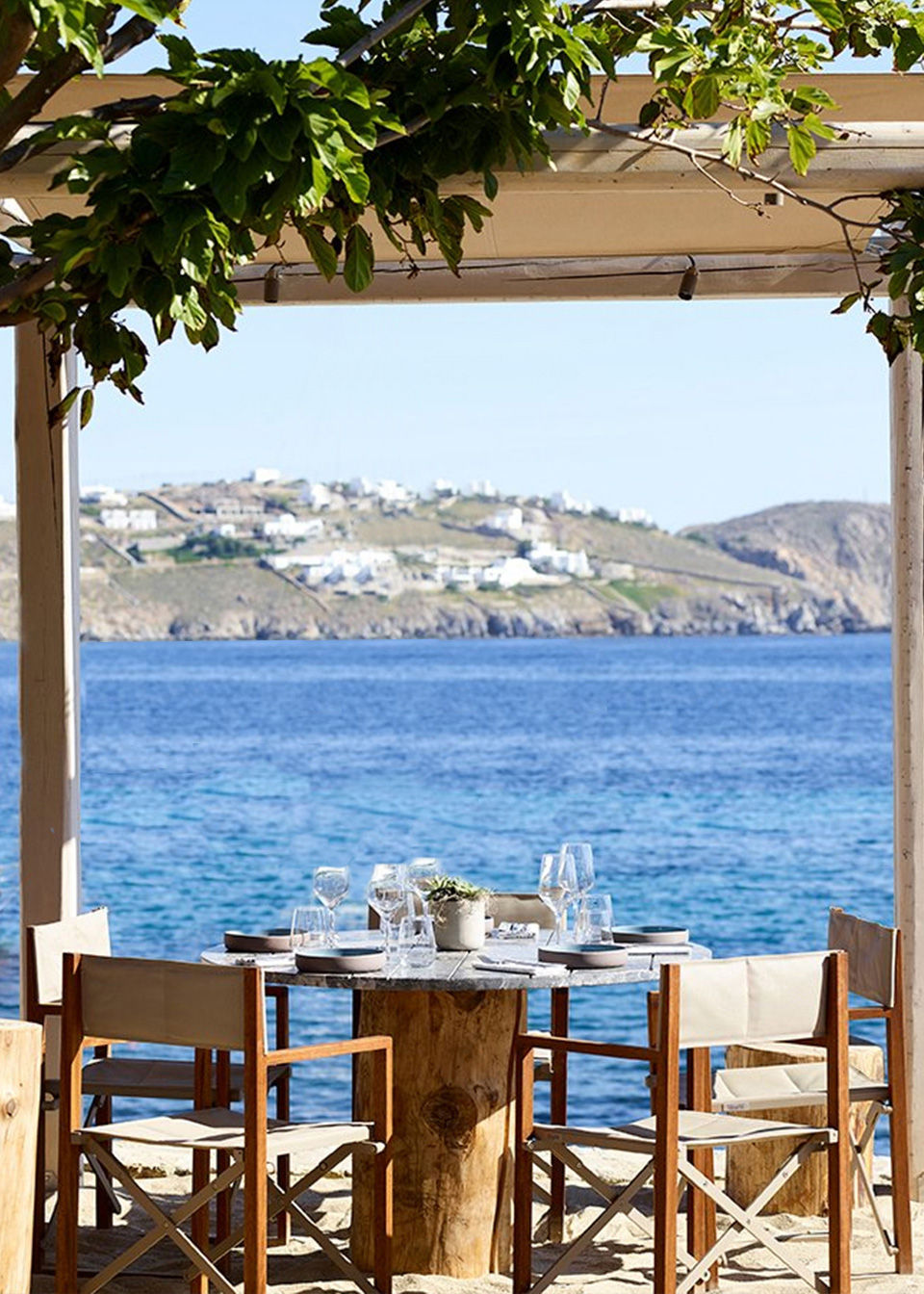 The design of the place that hosts the diners makes a lunch or a dinner a real experience. Because of that, the Beefbar is a value proposition in the culinary scene of the Mykonos: the large terrace overlooking the sea welcomes, relaxes and amazes its guests while the palate is surprised by refined and innovative courses. The atmosphere is easy chic: it is Greek hospitality blend to an international style.
The outdoor areas of the Beefbar in Mykonos have been furnished with Italian style and taste choosing some of the Talenti collections. The iconic director armchairs of the Bridge line are made of precious iroko wood, an essence that gives warmth to the environment, perfectly integrating with the atmosphere of the bar.