To many people, the view from paradise would be exactly the one enjoyed from the Atlantis Bay in Taormina, the historic hotel overlooking the sparkling Baia delle Sirene behind which the timeless charm of the narrow streets of the Sicilian village facinate its visitors. This is a magical place, that recalls the past of the Italian dolce vita, made of crystal clear sea, fragrant and flourishing nature and unforgettable flavors. In the most recent redesign of the hotel, the quality and the style of the Talenti furnishings have been chosen to further embellish the breathtaking terraces and the gorgeous descents to the sea of this corner of paradise.
The historic Atlantis Bay Hotel in Taormina has undergone some transformations that have made it a unique location of its kind. Over the years, the unmistakable style of the Lifestyle Voi Hotels luxury residences has been added to the historicity of the building and of the enchanting place that houses it, creating real experiences of hospitality and well-being thanks to these excellences in the world of hospitality. The bay on which the hotel rests on and the terraces overlooking the sea are the spearhead of an experience of extraordinary daily luxury.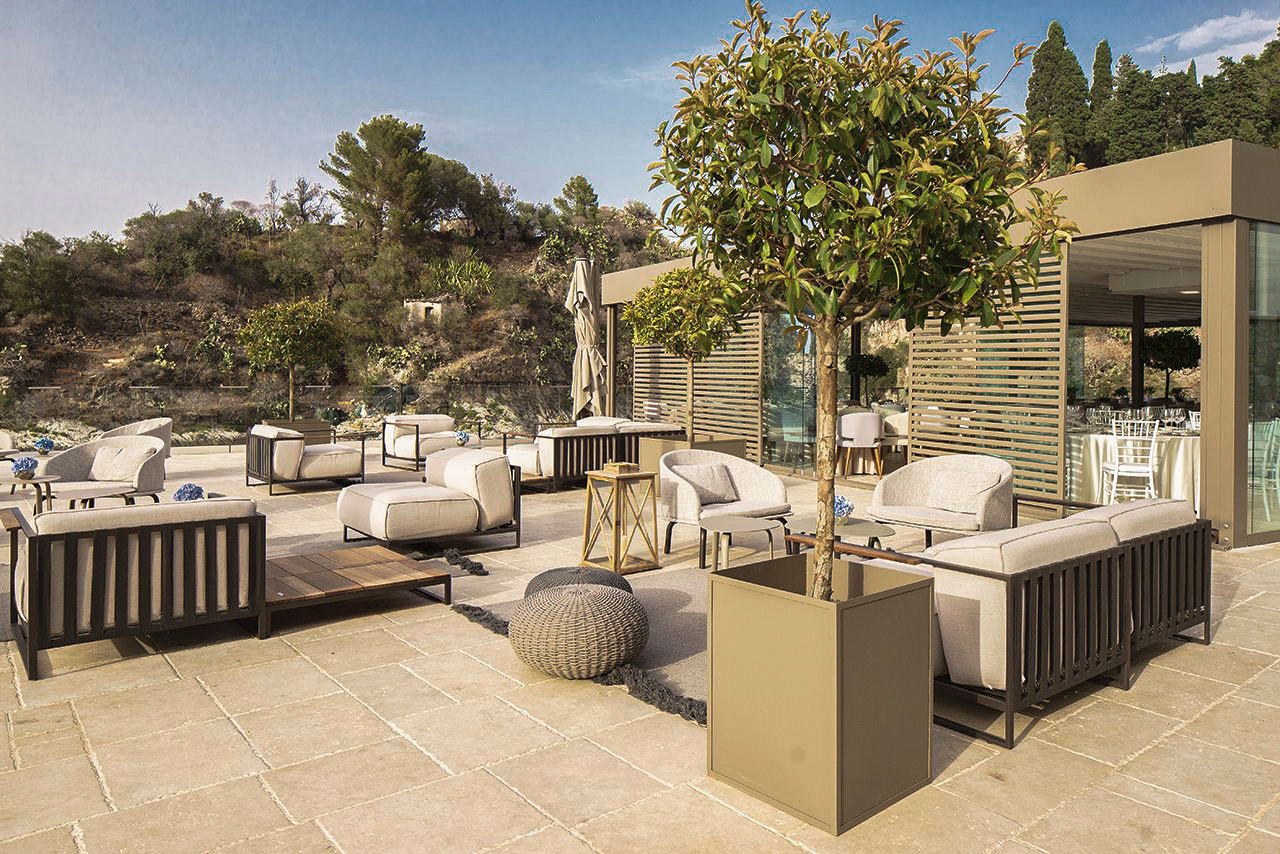 The Talenti design has been able to enhance and define the outdoor spaces of this wonderful hotel. The setting up of the large terrace overlooking the Gulf of Taormina has welcomed the elements of the Casilda line, with its large modular sofas, cozy living armchairs and elegant coffee tables in alternation with the sophisticated lounge armchairs of the Cleo collection. The combination between rigorous forms and softer solutions has given life to an outdoor space to be experienced and loved.