This prestigious space curated by "ruffinoassociati" is the first part of an important redevelopment and restoration of the historic complex called "Camparia", located in the urban center of the island of Favignana.
Traditionally, the Camparia was intended for carrying out maintenance work on the nets, work tools and anything else related to the tuna fishing activities, as well as for the storage of its boats during the winter.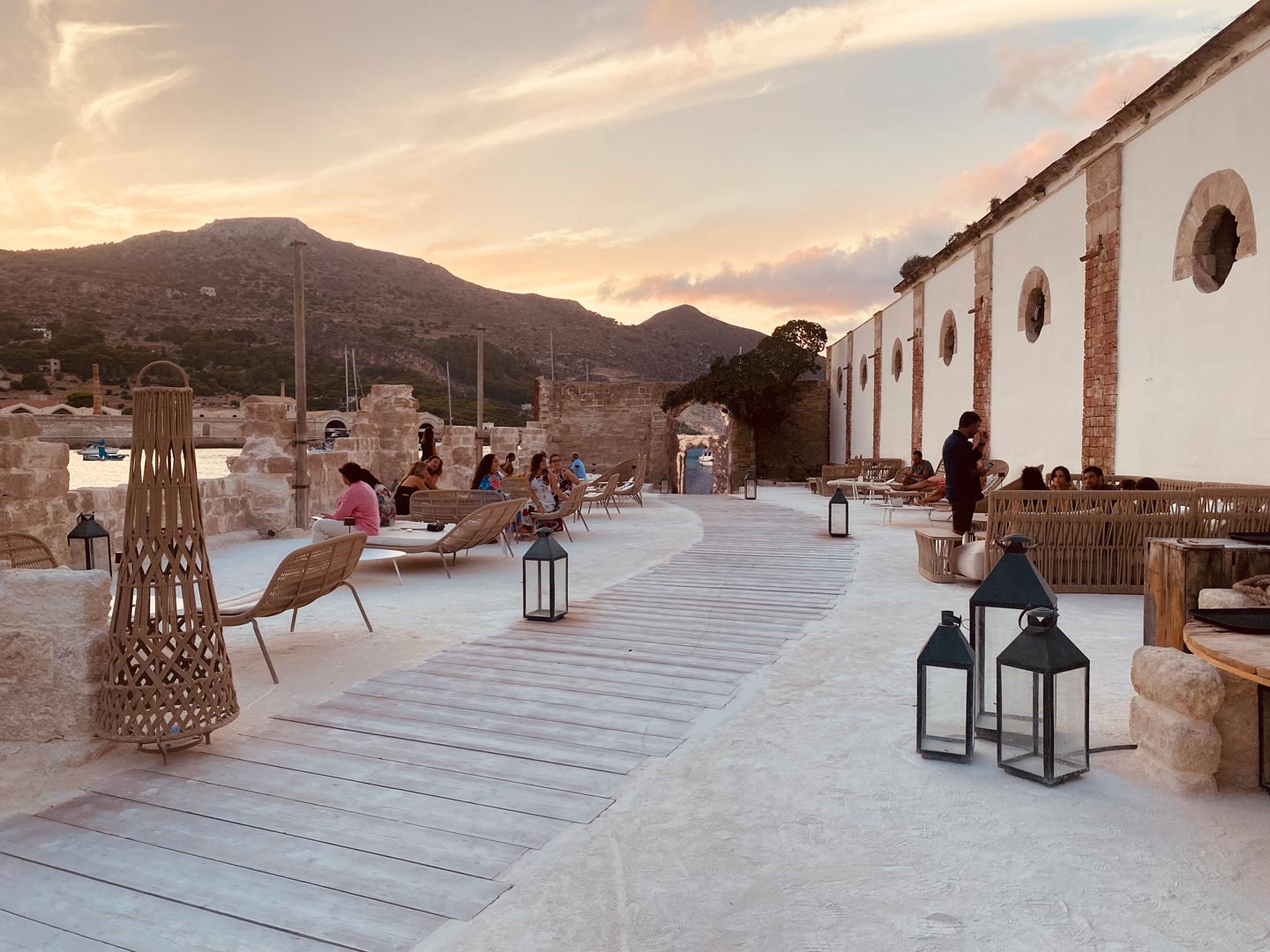 In this first phase of the design, "Camparia Lounge" took shape, a lounge bar / wine bar spread over a large level where the bar counter and all the technical equipment necessary for its functionality find space.
In this place an enchanting contrast emerges: Its ancient structures are emphasized through the inclusion of our Talenti furnishings that blend into the environment through their elegant design. The theme of the rope becomes a preponderant icon referring to the roots of this enchanted place. Natural colors blend into the surrounding seascape creating shades that blend tradition, innovation, quality and excellent elegance.