"Villa Martine", is an exclusive luxury residence just a few minutes from the sea and the town of Porto Cervo. It is located on a hill from which it is possible to enjoy the view of the sea even from inside the house thanks to its orientation and the large windows overlooking the panorama. The Villa is made up of several bodies that are organically distributed within the context, as well as the swimming pool and the different paths. The buildings in the area are the main villa, characterized by a living room-dining area and master bedroom that overlook the large terraces and completed by a secondary bedroom and kitchen; distributed along the slope of the land, two volumes have been created dedicated to annexes for guests and a third body dedicated to this function is located near the main villa.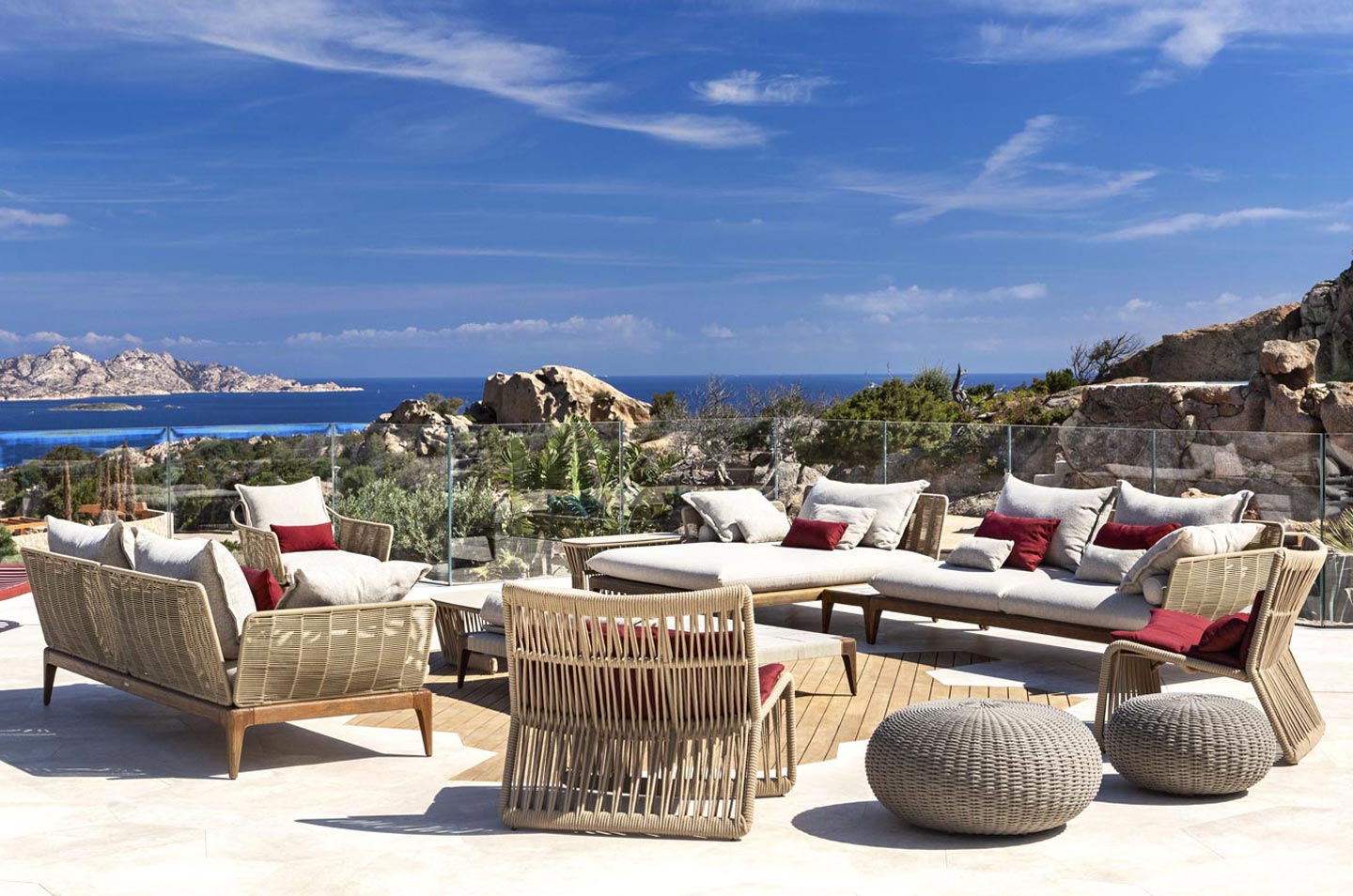 The swimming pool integrated with the rock is the focal point between the various parts of the villa and from here the paths branch off towards the terrace with a glass bridge over the water, at the main entrance via a staircase "suspended" between the rocks and at the walkways lying on the various levels of the hill. The richness of atmospheres and environments and the use of local materials such as stone preserved in its purity even within the spaces and integrated with the furnishings finely enriches each element used, creating a sumptuous and elegant atmosphere. The interiors are a fusion of materials and furnishings with clean and simple lines, such as the wood paneling and the stone and teak floors, contrasted with some "exceptional" and design elements that make the project unique.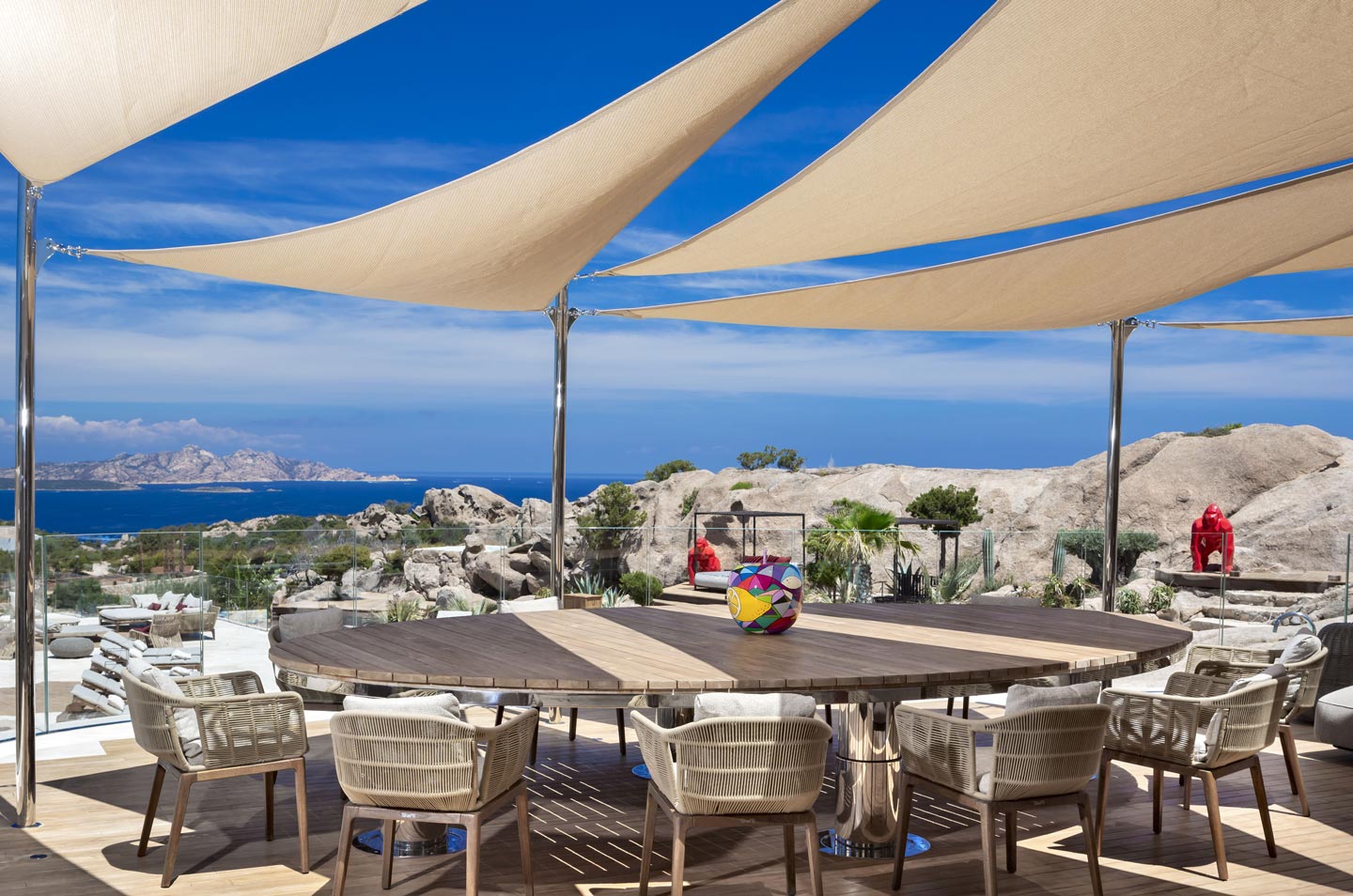 The lush terraces host various pieces of furniture from our Talenti collections: From the elegant and sophisticated Cruise to the versatile and glamorous Cliff; from the balanced and refined Casilda to the swaying and original Panama E Jackie.
A perfect mix that embellishes this magical and suggestive location through design and comfort.