A private residence overlooking the green and charding hills of Tuscany, consisting of three areas: the main villa, the SPA and the Pool Area.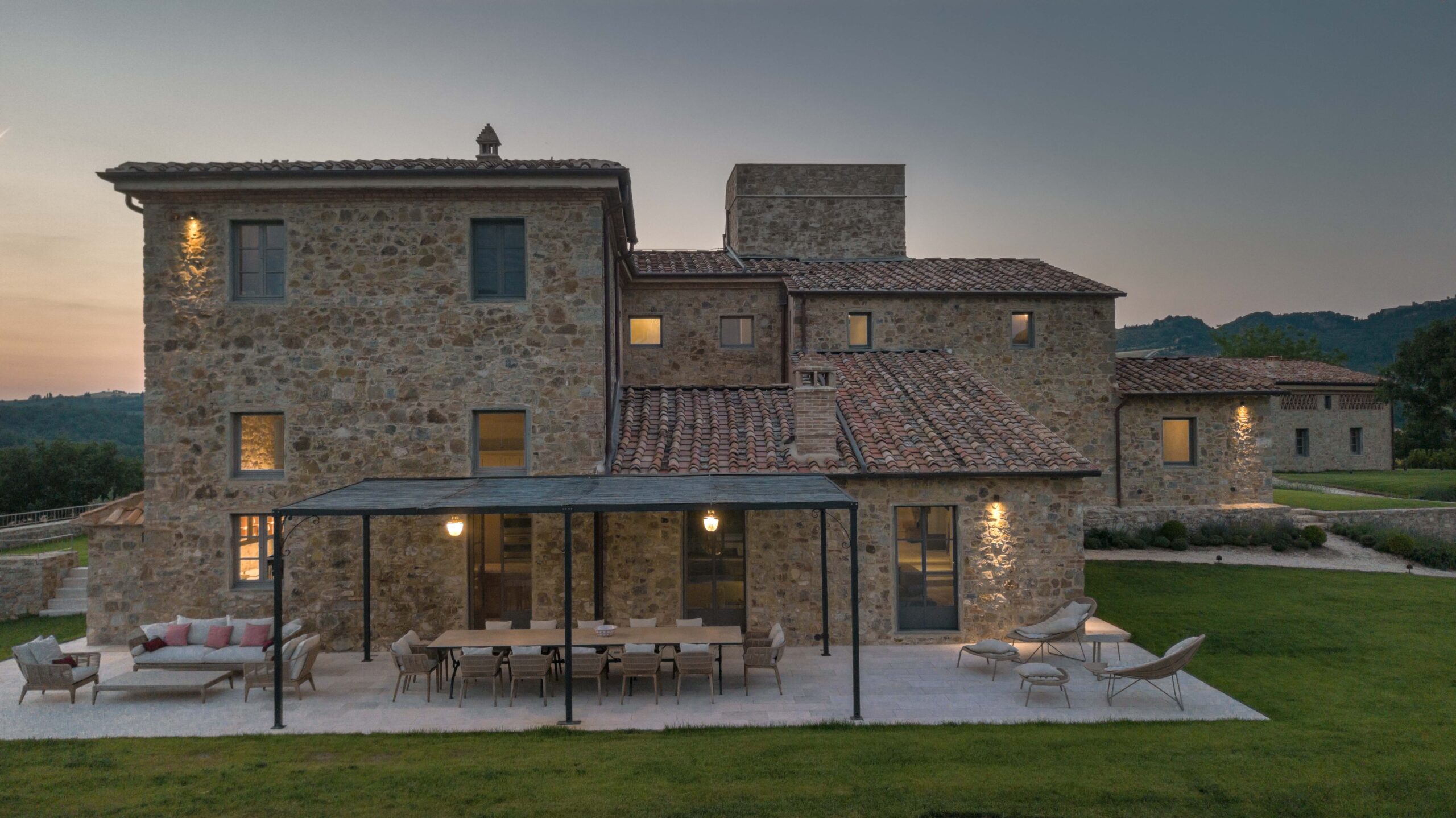 The manor house, characterized by a structure of local stone, gives it a rustic yet elegant look at the same time. The colors and style of the stone perfectly match our Cruise Teak collection entirely made of Rusticated Teak and covered with 100% outdoor fabrics. The decorative cushions in Twill Red give character to the space and liveliness to the living environment, completed with the dining chairs from the same collection. With the theme of rope as the leitmotif, this elegant outdoor area has been enriched with the Living Relax Armchairs from the Panama collection, also designed by the Palomba Serafini studio.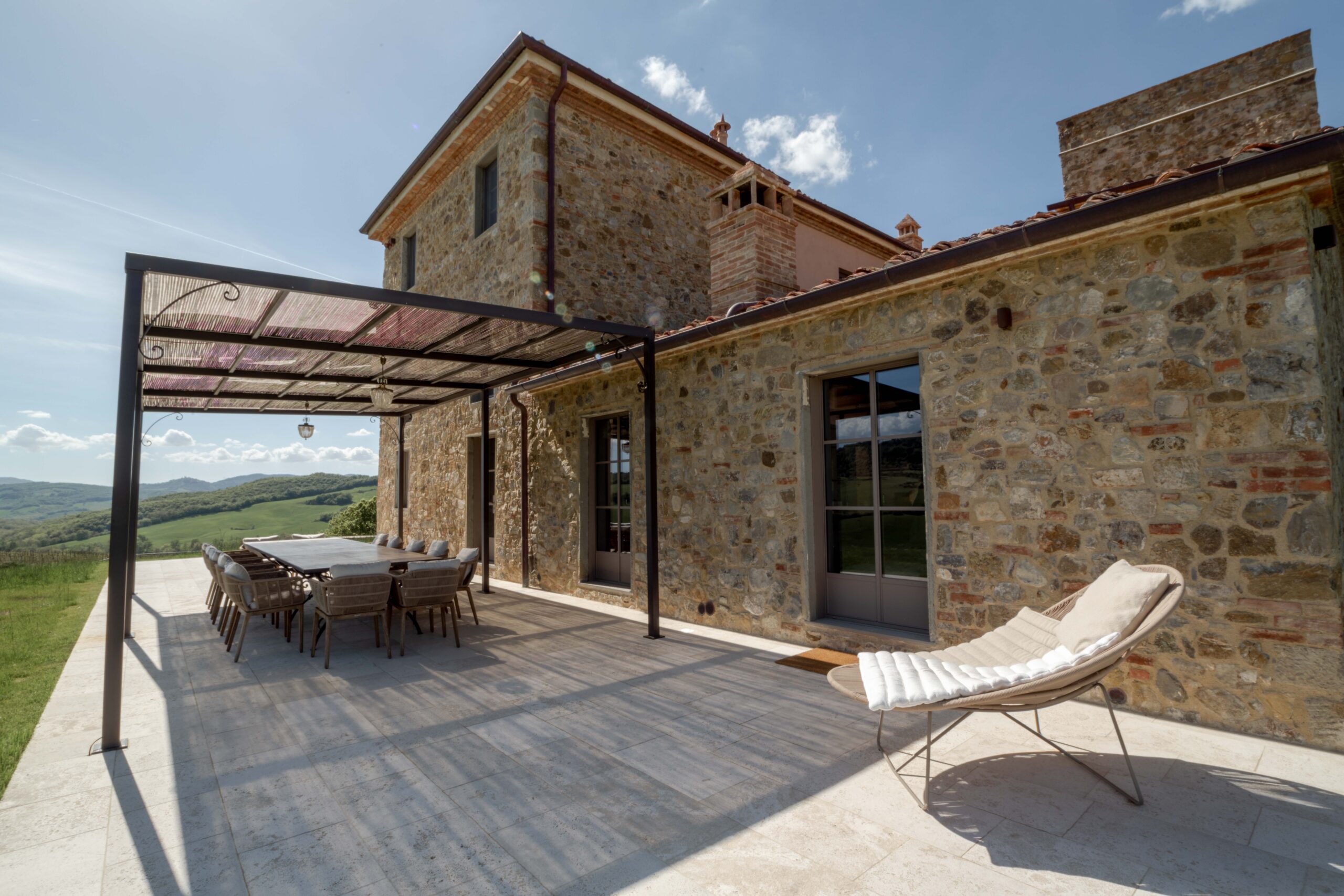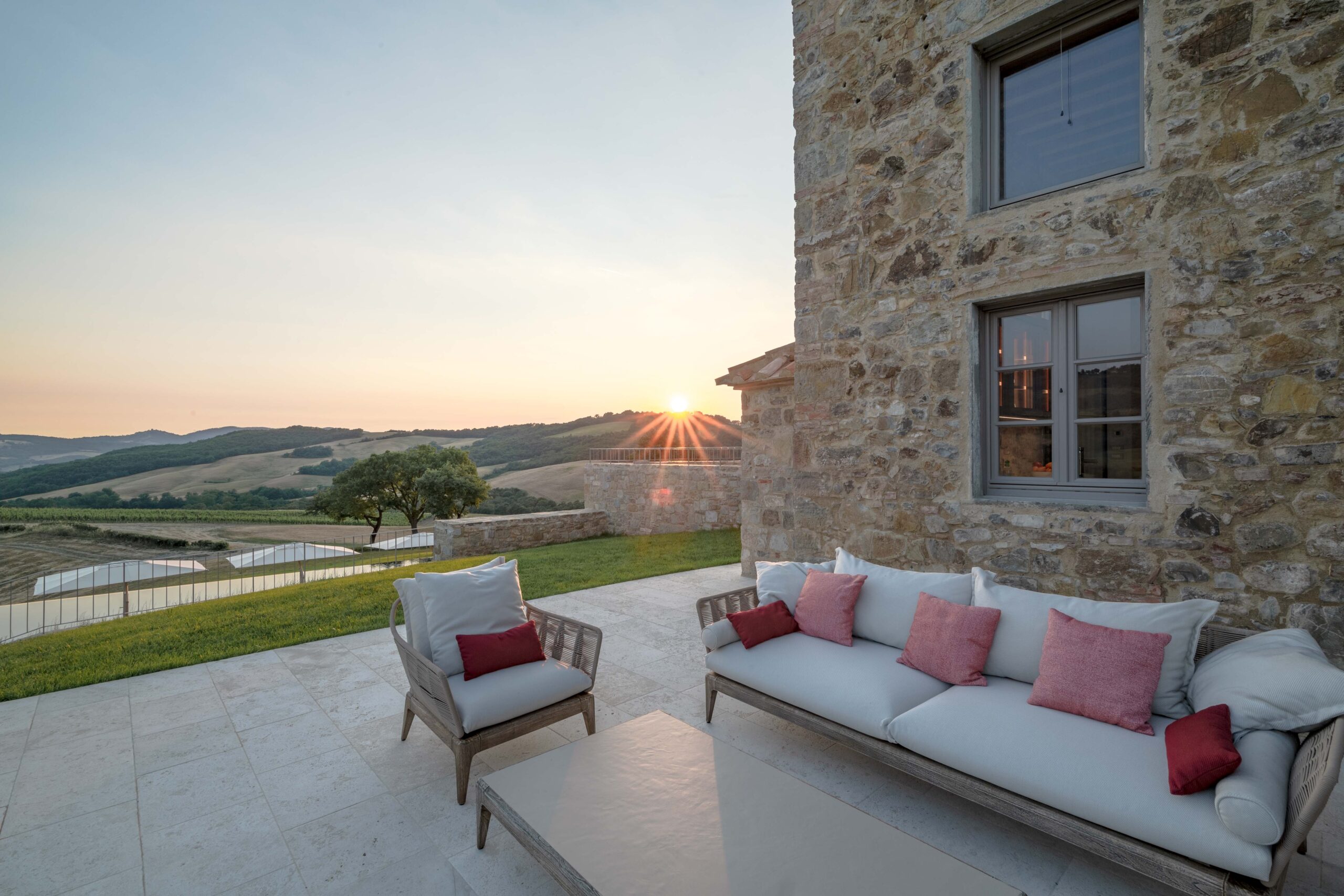 The SPA is an underground structure that develops inside the hill on which stands the farm, which communicates with the outdoor area through a modern and exclusive swimming pool that leads from the inside to the outside with a passage of water. Swimming from inside to outside in the same pool is a truly rejuvenating experience in every season of the year and it and perfectly reflects the Talenti philosophy of making the boundary between inside and outside increasingly blurred through in-out furnishings, such as the sunbeds of the Panama collection that furnish this space.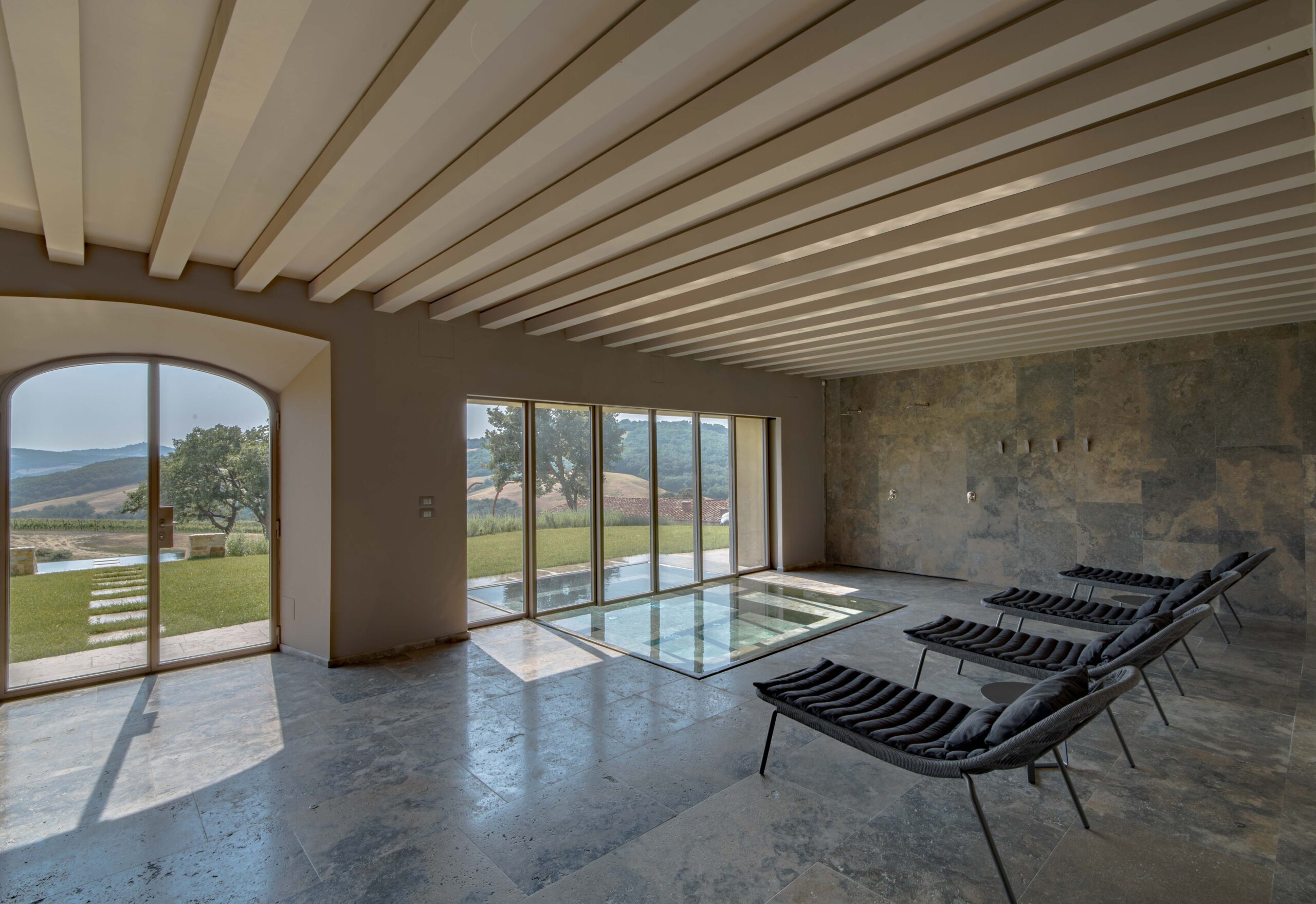 For the pool area instead, the sun loungers from the Cliff line designed by the designers Ludovica + Roberto Palomba and the Cliff Déco modular sofa were chosen. The materials of the collections integrate perfectly with the warm atmosphere of the villa, giving the outdoor area refinement and comfort.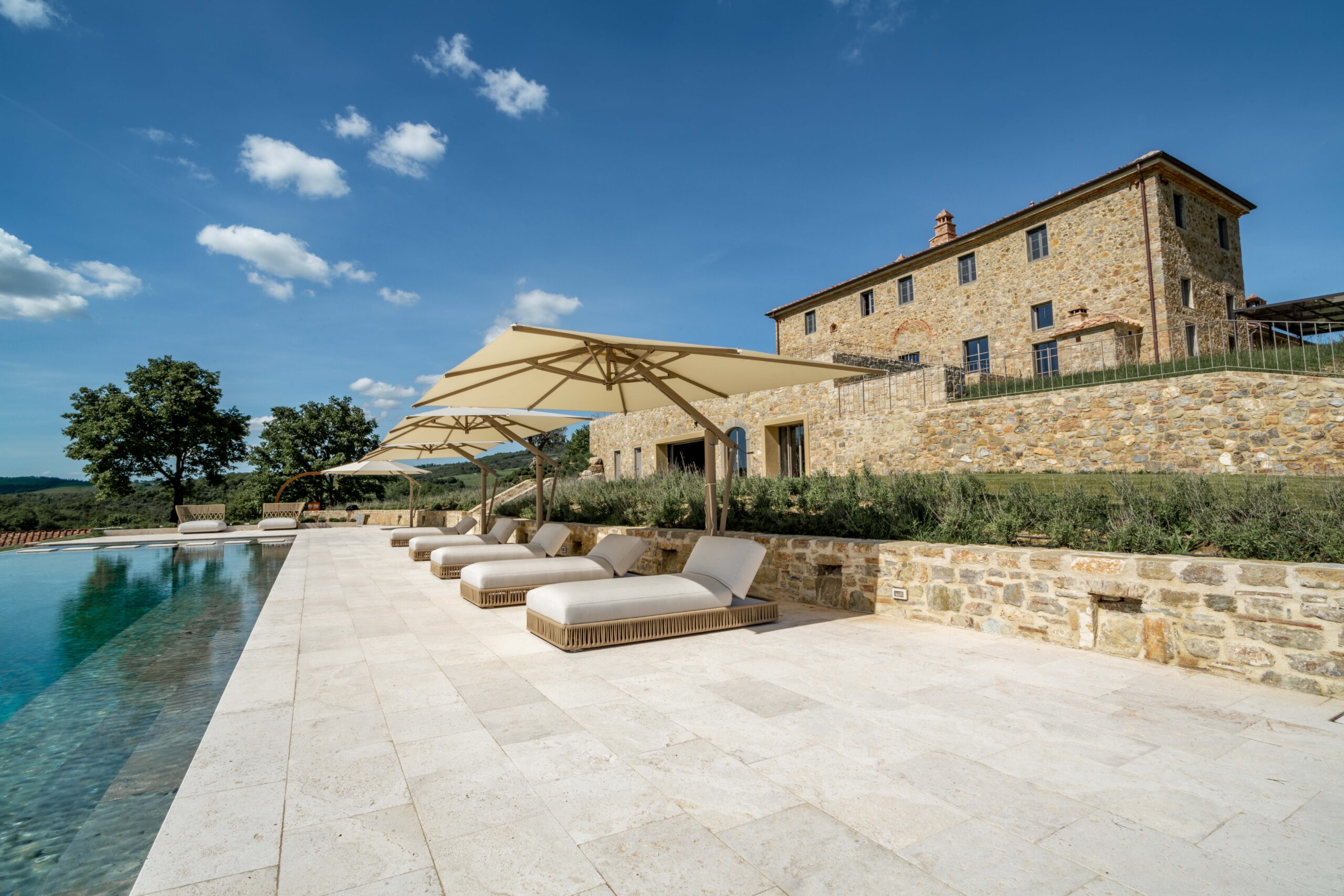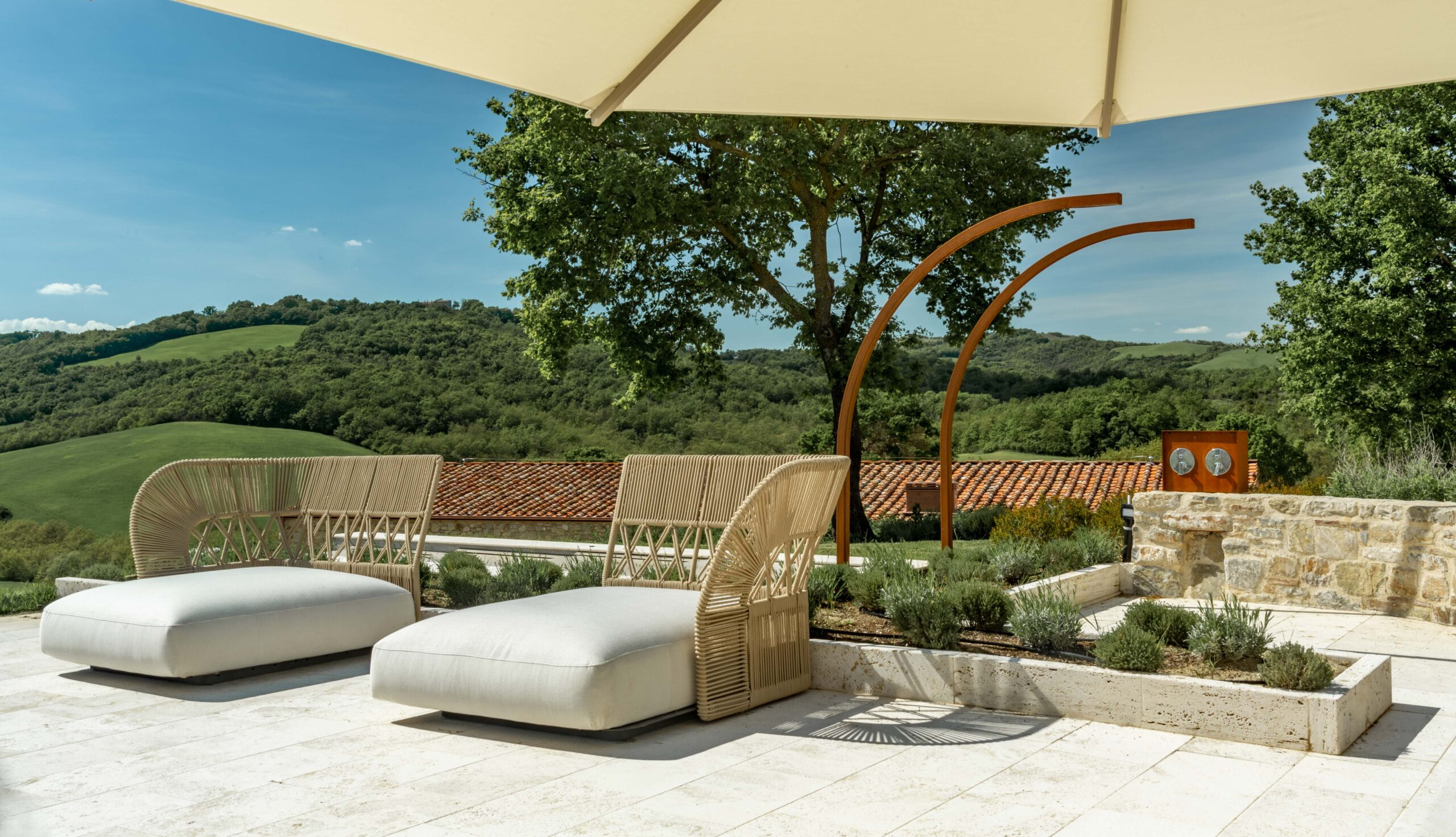 The result is a perfect balance between contemporaneity, design and tradition.