The colors and the sensations created by unspoiled nature have inspired an innovative and unparalleled luxury hotel project. The Purmontes Hotel, located in one of the spectacular valleys of South Tyrol, near to Bruneck, offers an exclusive and unforgettable wellness experience. Its 5 suites, furnished with warmth and charm and equipped with heated outdoor pools for exclusive use, are nestled in a treasure chest of architectural wonder and design, enriched by the comfortable and contemporary lines of the Talenti projects.
The building that hosts the 5 prestigious suites recalls a mountain chalet, with sloping roofs and an abundant use of natural materials such as wood and stone. The contemporary furnishings blend with tradition creating comfortable, cosy and sophisticated atmospheres where light is the protagonist, both in the private areas and in the common ones, from where you can admire the beauty of the alpine landscapes.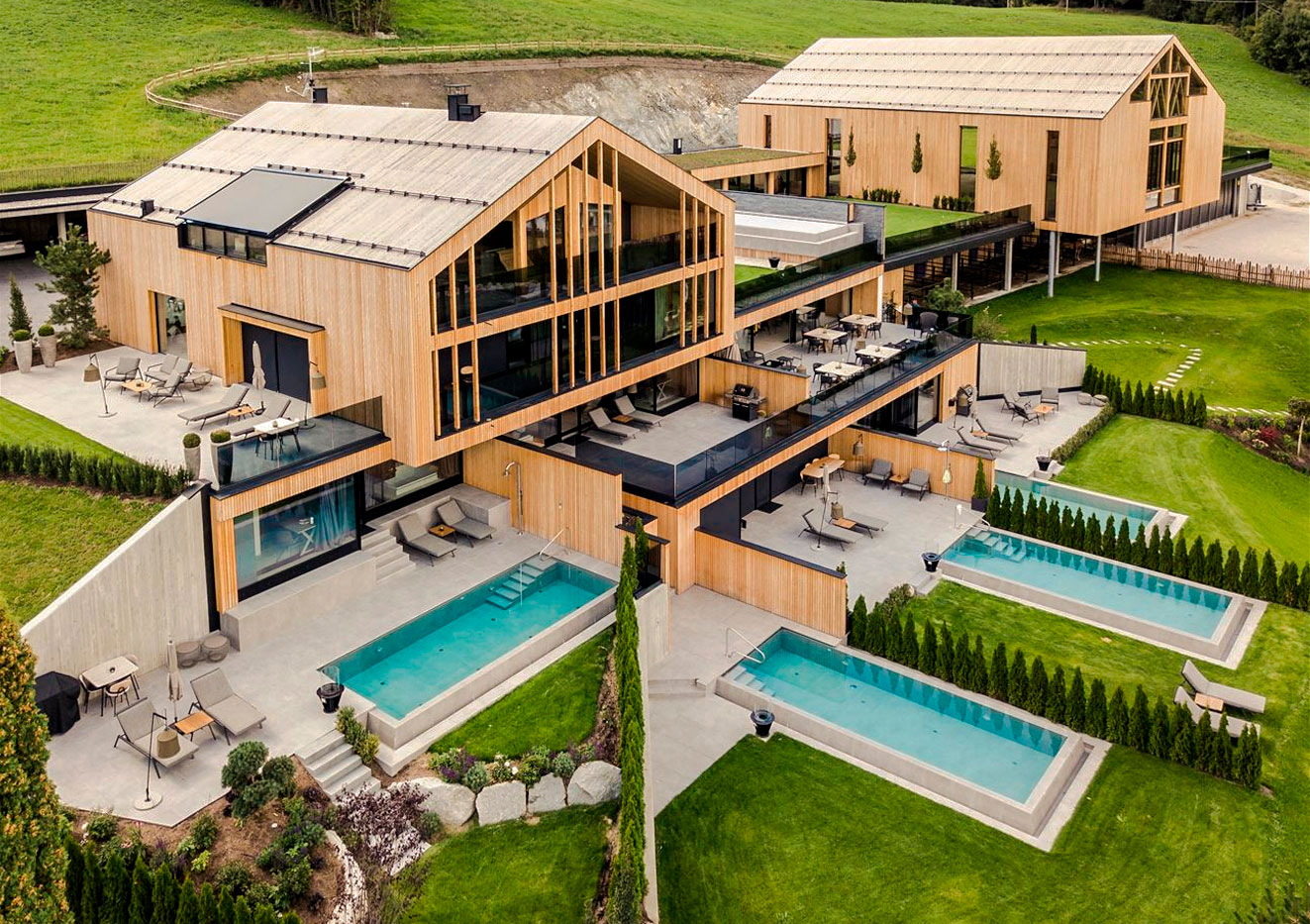 The harmony that characterises the entire Purmontes resort project is reinforced by the stylistic choices of its furniture and design. The Cottage collection, designed by Ramon Esteve, has been perfectly integrated into the splendid outdoor terraces of the suites with private swimming pools. Its warm colours, its materials and its welcoming and essential design are completely matched with the style of the resort, allowing guests to enjoy the stunning natural panorama in complete relaxation.