The Bolle restaurant led by chef Filippo Cammarata is much more than an excellent example of Italian haute cuisine. It is a true concept restaurant that narrates the transformation of materials. Located in the industrial site of Pentole Agnelli, which still works both as a production facility and as a showroom, the restaurant is placed in the upper floor of the building, which has skillfully been renovated in a futuristic project where Talenti products have been protagonists.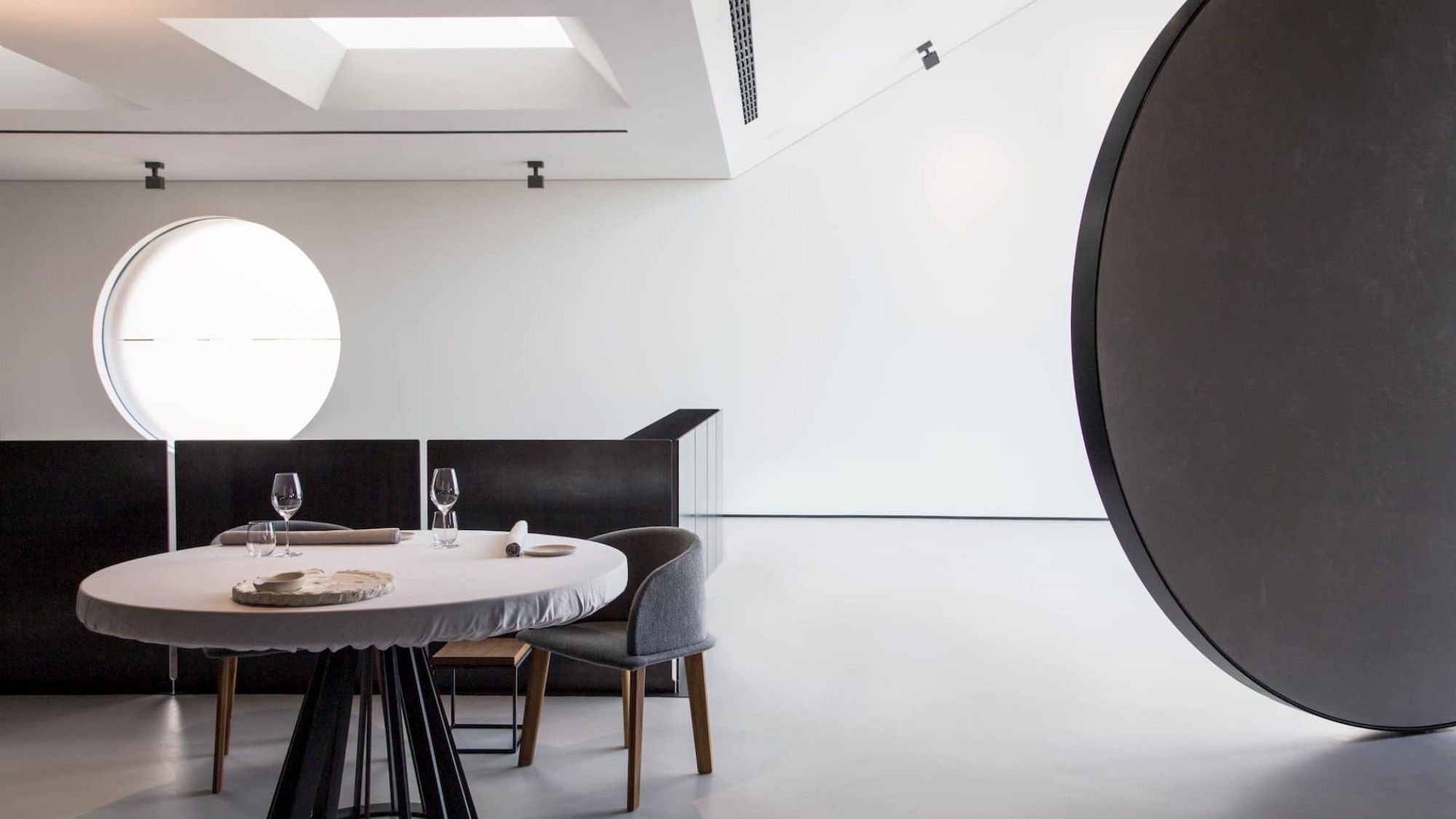 Designed by the creative architect Marco Acerbis, the Bolle restaurant is a timeless place that draws its expressive power from formal purity and material contrasts. The contrast between solids and voids, the use of absolute colours such as black and white, and the play of chiaroscuro created by metered lighting flow into a veritable visual experiment. The leitmotif of the entire design process is the material, conceived both as the production material of Pentole Agnelli, recalled everywhere by shapes and finishes, and as the primary product that has been chosen, processed, transformed and artistically served by the Chef.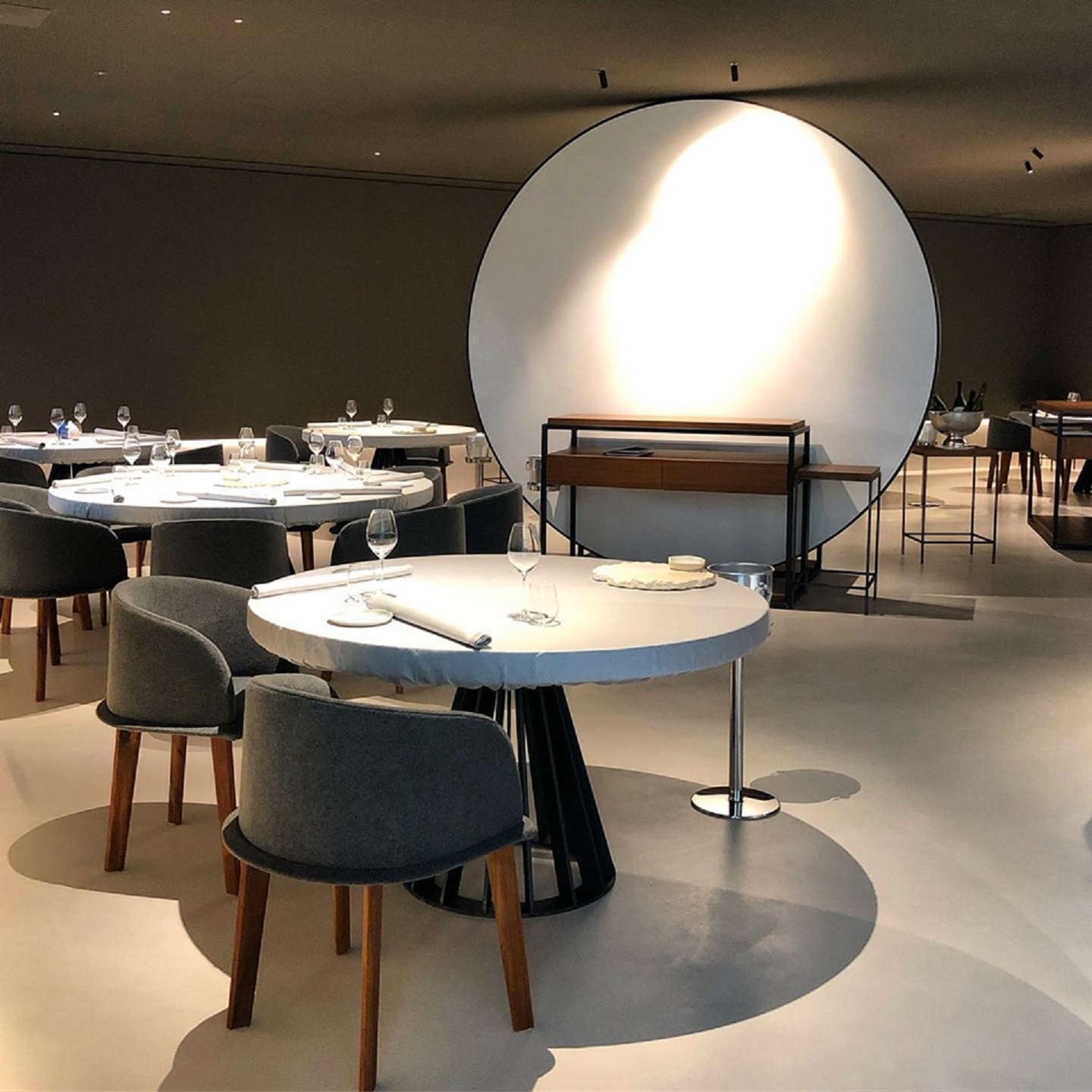 For Talenti, entering the subtle balance of such an innovative project designed by Marco Acerbis has been an ambitious challenge, as it moved from furnishing outdoors areas to decorating indoor spaces. The Cleo Teak armchair, with the warmth of the teak and the comfort of its wrap-around seat, perfectly integrates with the project: it is a warm, material design element that dialogues with the rest of the elements. The minimal and clean lines of the Cleo collection have created a warm environment and realized the right friendly atmosphere that was the goal of both the designer and the client.