Quadro Miami Design District, located in one of the trendiest neighbourhoods of Miami, is a luxury residential concept building that offers its residents beautiful spaces designed, built and furnished to provide an innovative way of living in the city, in strong connection with the outside and immersed in art. Talenti has been involved in the design of the common areas, in order to offer residents pleasant and relaxing spaces to live in.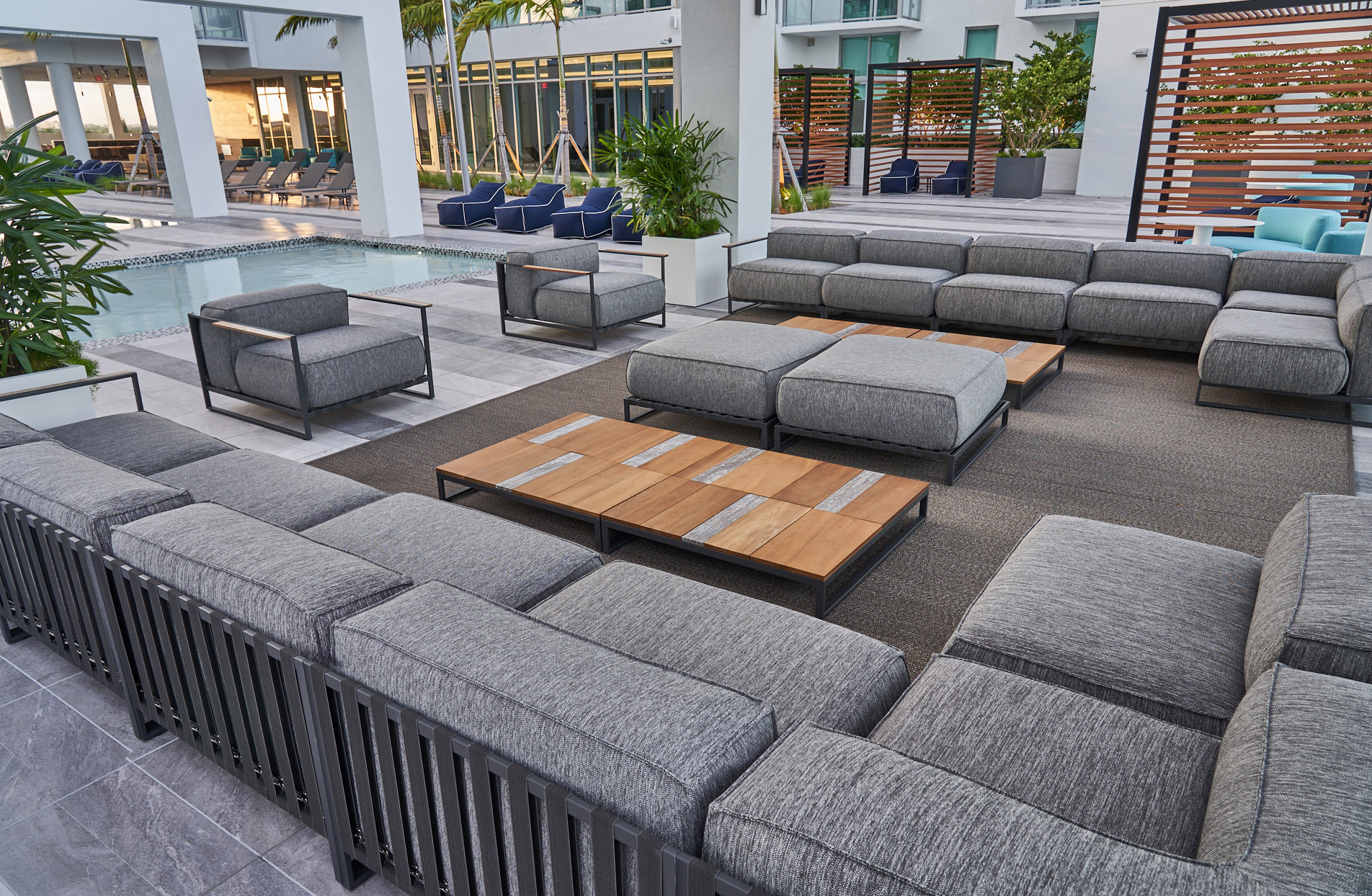 Quadro building has been constructed taking care of the psycho-physical well-being of its residents. The constant relationship with the outdoors spaces and the Florida sun has been ensured by the large glass walls and by the common areas dedicated to fitness and wellness. In the lobby of the building, plenty of space has been dedicated to exhibit contemporary works of art, and comfortable modular sofas, coffee tables and leather armchairs have been used to create many corners dedicated to relaxation and conversation in an elegant and comfortable design.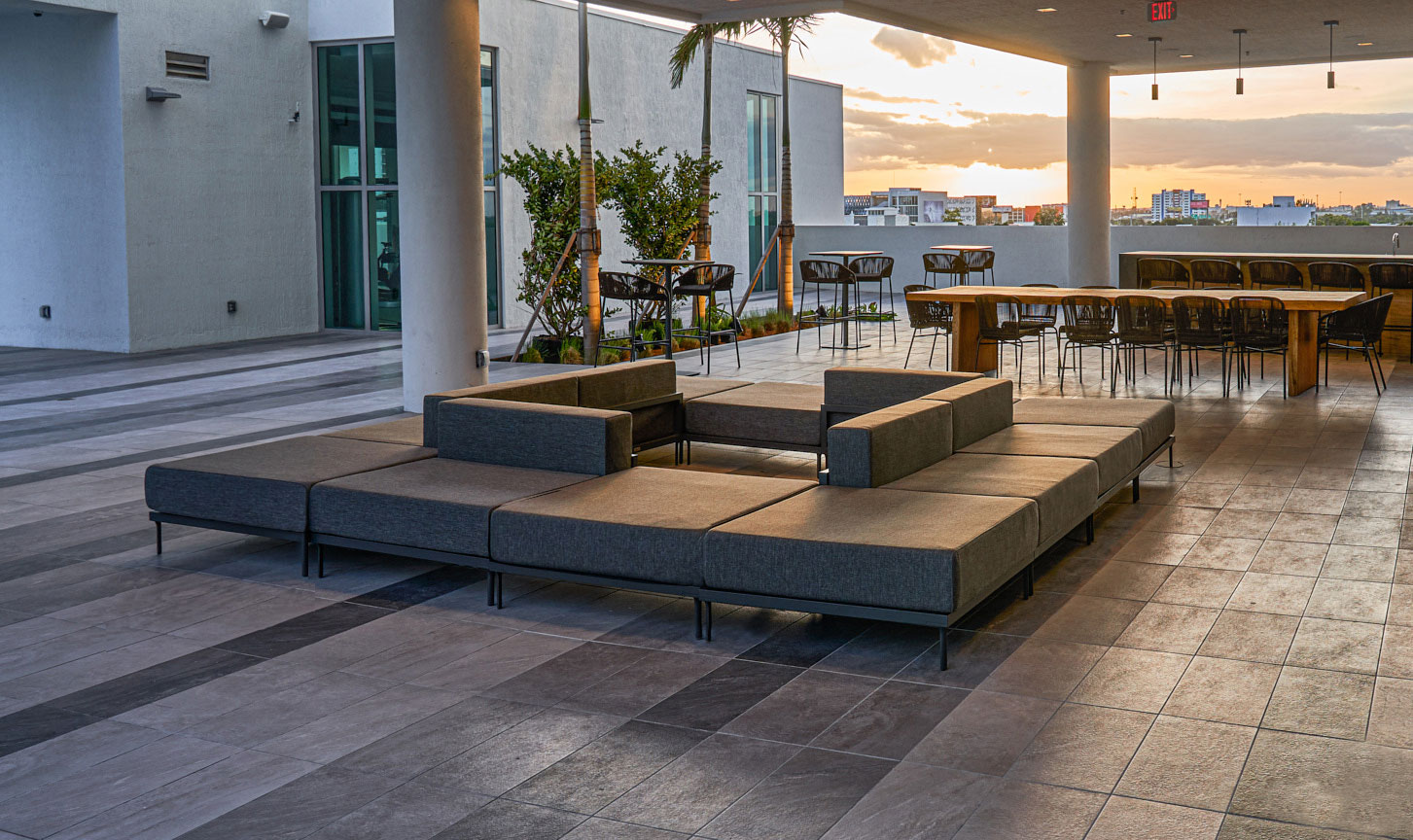 The spacious Quadro's outdoor area offers beautiful views of the Miami Bay. This is the perfect place to gather with family and friends in the sun or under the stars, to eat, to drink, to relax or socialise around the pool. The outdoor furniture from the Casilda and Cleo alu collections, chosen to decorate this area, strongly affirms the importance of design, elegance and comfort in order to create environments that make people feel good.