Riva 102′ Corsaro Super represents the new era of Flybridge. A contemporary, sporty yacht with spaces designed to always feel in contact with the sea.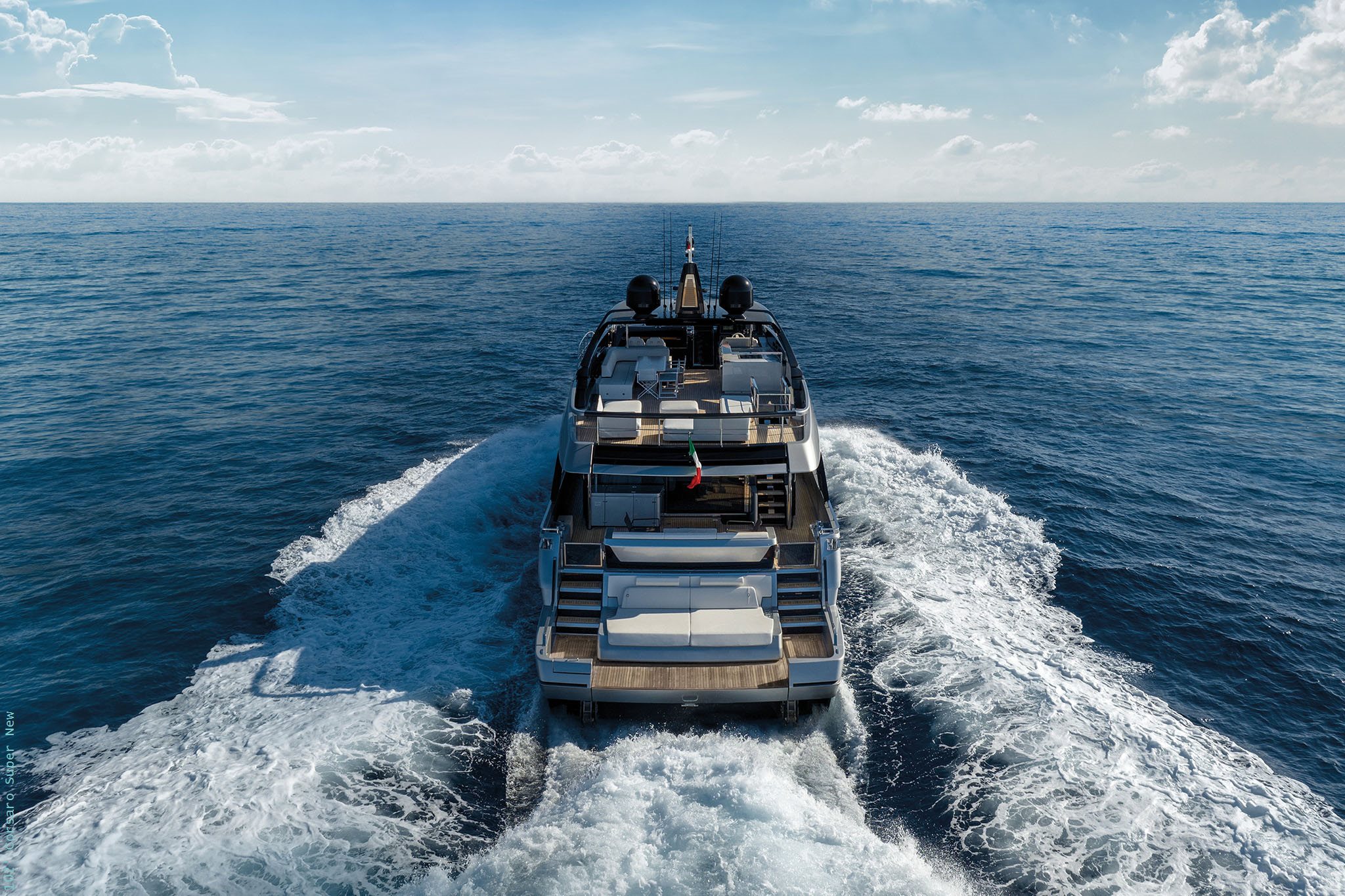 The boat has been completely renewed in design, both inside and out, with a length of 30.24 meters, a window that runs along the entire hull with the new design of the hard top, creating new modern, fluid lines and harmonious, resulting in a boat with a completely new image. A sublime sailing experience accompanied by style and elegance.
Riviera dining chairs were selected for the boat's sundeck, whose luminous and timeless lines adapt perfectly to the nautical context.