Living spaces intersect and create suggestive material impressions in this original project for a private residence. A modern villa containing two living units, created following logic and functionality as well as a careful stylistic research. A complete and multi-faceted design project in which Talenti took part to decorate the outdoor areas and the garden.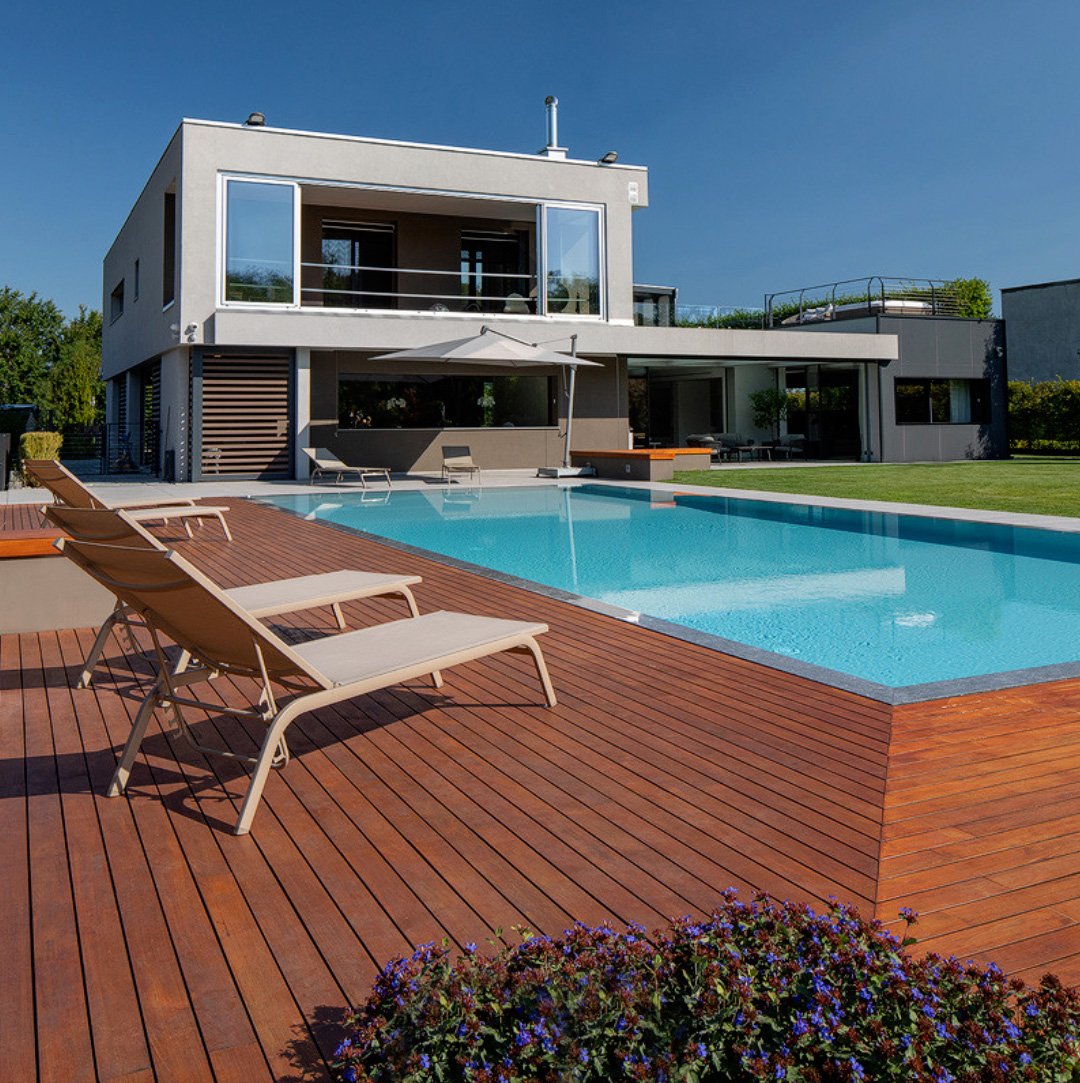 This private residence, located south of Lake Como in a patch of lush vegetation, has been designed by Bear Progetti, with Enrico Bellotti as chief architect. The several architectural challenges presented by the conformation of the land and the client's requirements were converted into creative opportunities. The use of materials transformed in their aesthetic value (such as the split stones contained in maxi metal mesh caissons) or the creation of liveable and functional spaces (such as the division of the outdoor areas dedicated to relaxation) turned into a skilful definition of style, occasion of use and overall harmony of the project.
The Bear Progetti design studio also involved Talenti style and flexibility in the creation of villa The B. The Moon living collection was chosen for the large garden area, with its generous, comfortable sofas and armchairs. The area designed for the infinity pool has been furnished with the loungers of the Step collection and has been made even more intimate and comfortable thanks to the Zeus umbrella.