A location of rare beauty and charm that reveals itself on the road to Baja Sardinia surrounded and protected by majestic rocks shaped by the wind.
In this unified atmosphere of its kind, Talenti furniture elements from the Ocean collection have been inserted, which is characterized by its excellent modularity, customization and adaptability. The modular sofa has a simple, clean and elegant line that blends in with the glamorous style and nature of this unique dream club.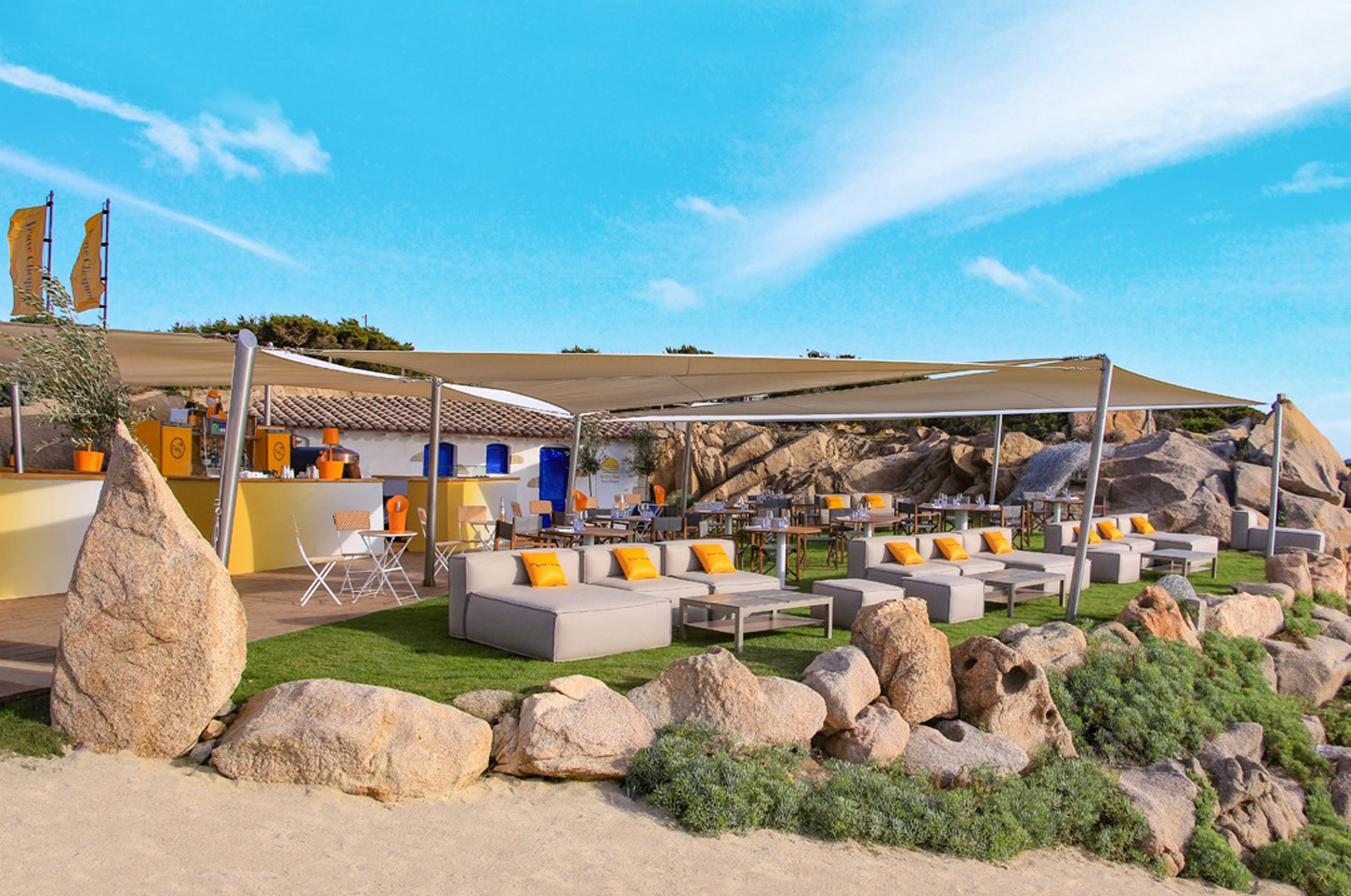 The original and elegant opening coffee table, from the Chic collection also allows an intelligent use of space. Talenti with this product guarantees not only style and quality, but also resistance to atmospheric agents. Ideal to complete an outdoor living room, it allows you to experience your own outdoor at any time. Finally, the elegant Director Chair of the Bridge collection in mahogany creates an impeccable balance between the various elements, enhancing and harmonizing the outdoor space.